概述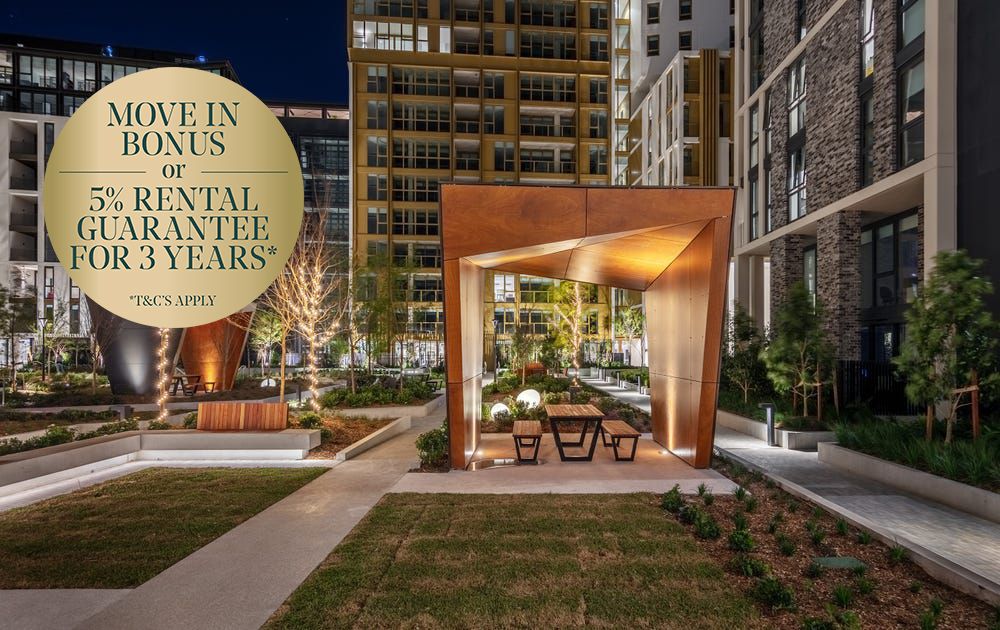 由澳洲知名開發商Mirvac開發,坐落在新州重點規劃新區悉尼奧林匹克公園的Pavilions,無疑是悉尼的焦點之一。北面縱覽整個奧林匹克公園景觀,遠眺藍山;東南方向俯視綠草茵茵的百年紀念公園,蜿蜒的Parramatta河流,壯闊的悉尼大橋和CBD全景,這樣無可挑剔的環境,加上三大公園的環繞,可謂最宜居的住所了。同時,項目周邊休閑、娛樂、餐飲,一應俱全,絕對是會讓您享受逃離城市煩擾的樂園。
該精品項目總共有四棟高層,最高的一棟高達31層,有296套公寓;22層高的有264套公寓; 12層高的有69套公寓;9層高的有60套公寓,包括一,二,三居室公寓,空中別墅和頂層公寓等,且擁有4000平方米的社區花園,部分一樓住戶的後院便可直接通往這個超大花園。
Pavillion項目第二期 Verde
項目類型:現房
所在地區:Olympic Park
項目開發商:Mirvac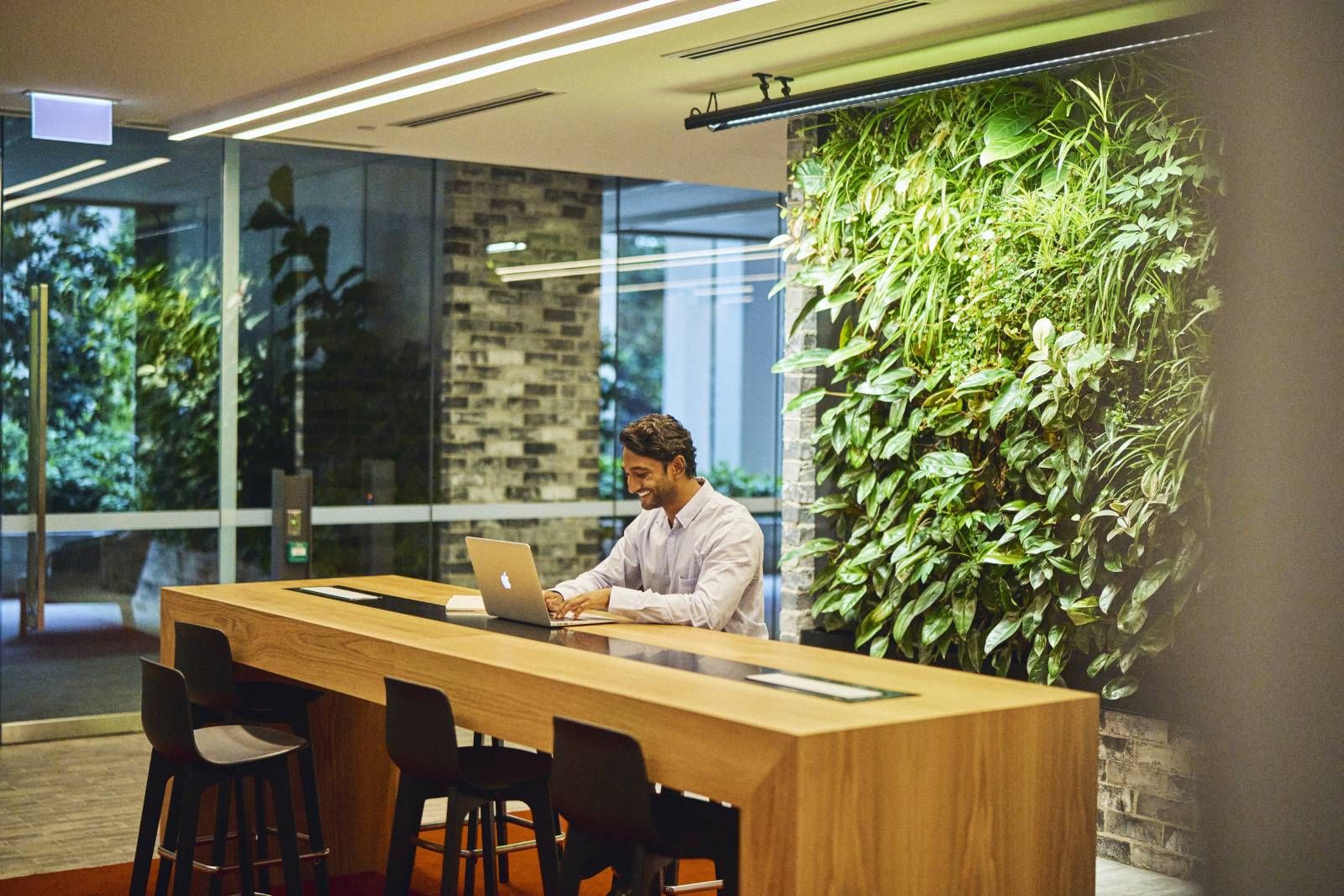 出行便捷
駕車:開車20餘分鐘到達悉尼CBD,15分鐘到達Parramatta CBD。臨近的主要交通乾線包括M2,M3,M4,M5和M7。未來Westconnex將容納更多的車流量
奧林匹克公園火車站:一站到Lidcombe中轉,速達Parramatta CBD和悉尼CBD
公交車:401,450,525,X25,526,533
渡輪:F3(Circular Quay—Sydney Olympic Park Wharf—Parramatta)
城鐵規劃:Sydney CBD—Sydney Olympic Park—Parramatta
輕軌規劃:Parramatta—Sydney Olympic Park—Strathfield,預計2018年開工
Bennelong橋:可步行、騎車、乘公交至Rhodes和Wentworth Point
綠色出行:多條自行車道讓喜歡騎車的人健康出行
購物選擇豐富:車程5min到美國倉儲式量販店Costco、悉尼最大的批發水果蔬菜批發市場Flemington、有各類名牌折扣店的DFO。
綠化覆蓋率66%:奧林匹克公園擁有包括兩百年世紀公園在內的9個公園及游樂場、35公裡自行車道和徒步走廊。
世界級運動設備:作為2000年的奧運會主辦地,奧林匹克公園里的各種世界級體育設施應有盡有,大型體育館、游泳館、網球館等均為最。
奧林匹克公園2030總規劃修訂案主要涵蓋:
滿足多達2.35萬人的居住需求(比目前增加1368%)
建造10,700 套住房(比目前增加1237%)
提供3.4萬個就業崗位(比目前增加94%)
擁有10萬平米的商業中心
提供更多中小學
確立三大片區:主場館區(Stadia Precint),中央區(Central Precint),Parkview(公園區)
READY TO MOVE IN – PAVILIONS RESIDENCES BY MIRVAC
Set in the gateway of Sydney Olympic Park, Pavilions Residences presents contemporary architecture at its best. Designed with Mirvac's extraordinary benchmark for quality, Pavilions offers luxurious 1, 2 and 3 bedroom apartments, terraces and sky homes that are intelligently designed with layouts to suit all stages of life.
RESIDENT AMENITIES & LOCATION
– 4,500sqm of landscaped courtyard featuring intimate pockets and open spaces
– Indoor and outdoor entertaining spaces, BBQ, herb and vegetable garden
– Private gym – exclusive to Pavilions residents
– Indoor community room for meetings or social gatherings, accessible for Pavilions residents
– Over 800 bicycle parking spaces and dedicated motorcycle spaces
– Walking distance to Sydney Olympic Park Station and bus stops
– Surrounded by parklands and bike trails
– Short drive to Rhodes Waterside and Direct Factory Outlet.
APARTMENT FEATURES
– Generous ceiling height with reverse cycle, day/night zoned air-conditioning
– Open living, dining and kitchen area that flows onto an outdoor balcony. Some apartments will enjoy uninterrupted views of the city from your balcony
– Some apartments have the option to come with a car space
– Bedroom features built-in wardrobe and ample storage
– Gourmet kitchen with natural tones and sophisticated finishes and quality appliances
WHY MIRVAC?
Mirvac is one of Australia's leading property development groups, an ASX top 50 listed company with a 48-year history of reimagining urban life, delivering multiple award-winning projects across residential, industrial, commercial and retail sectors. Over our 48 years history, Mirvac has concentrated on selecting residential development sites that meet its strict criteria – close to transport, schools, amenity and jobs. Design and quality are cornerstones of the Mirvac brand, and the attributes most valued by our customers. With more than 30 percent of new sales to repeat buyers, Mirvac's high level of customer loyalty can be attributed to its commitment to quality and care in every little detail, from the design to the build and customer care.
BENEFITS 
– High-quality finishes and well-designed layouts, suitable for investors or owner-occupiers
– Some apartments are eligible for First Home Buyers Scheme
– Centrally located close to the train station and future proposed Metro station
– Completed apartments, ready to move in now
– Residents can be a part of a bigger Sydney Olympic Park community with a dedicated Pavilions Welcome+ Coordinator
SYDNEY OLYMPIC PARK 2030 MASTER PLAN
The NSW Governments 2030 Master Plan sets out a new vision for Sydney Olympic Park to realize its full potential with $10 billion being dedicated to creating a thriving 24/7 city by 2030.
– 10,700 new homes for up to 23,500 residents
– 100,000sqm specialty retail, dining and nightlife hub
– 34,000 local job opportunities to be introduced
– 5,000 students attending local schools
– A revitalized community Town Centre
– 40% more cycleways through 430 hectares of serene parklands
– $24 billion proposed investment in infrastructure, connecting Sydney Olympic Park with the city hubs, including Sydney Metro West, WestConnex and Parramatta Light Rail.
细节
Price:

from AU$674,000

建造年份:

2020

物业状况: